In conversation about her new collection "Crypto-Native," dropping on August 22 on Highlight as part of Base's Onchain Summer, artist Melissa Wiederrecht opens up about the concept behind the work.
"The question I kept coming back to was: is it art and do I care?"
It was her anxiety as an artist, and specifically a web3 crypto-native gen-artist, that led Melissa Wiederrecht to experiment and question the expectations that have propelled her to worldwide success. At the same time, while "Is it art and do I care?" is Wiederrecht's own deeply personal question, she knows behind every artist's calm exterior lies anxiety, pressure, uncertainty, market demands, aspiration, and more.
With "Crypto-Native," Wiederrecht seeks to lay these questions bare. Her own prism is web3 and the work delves deeply into the particular conventions, expectations, and tropes that define generative blockchain art.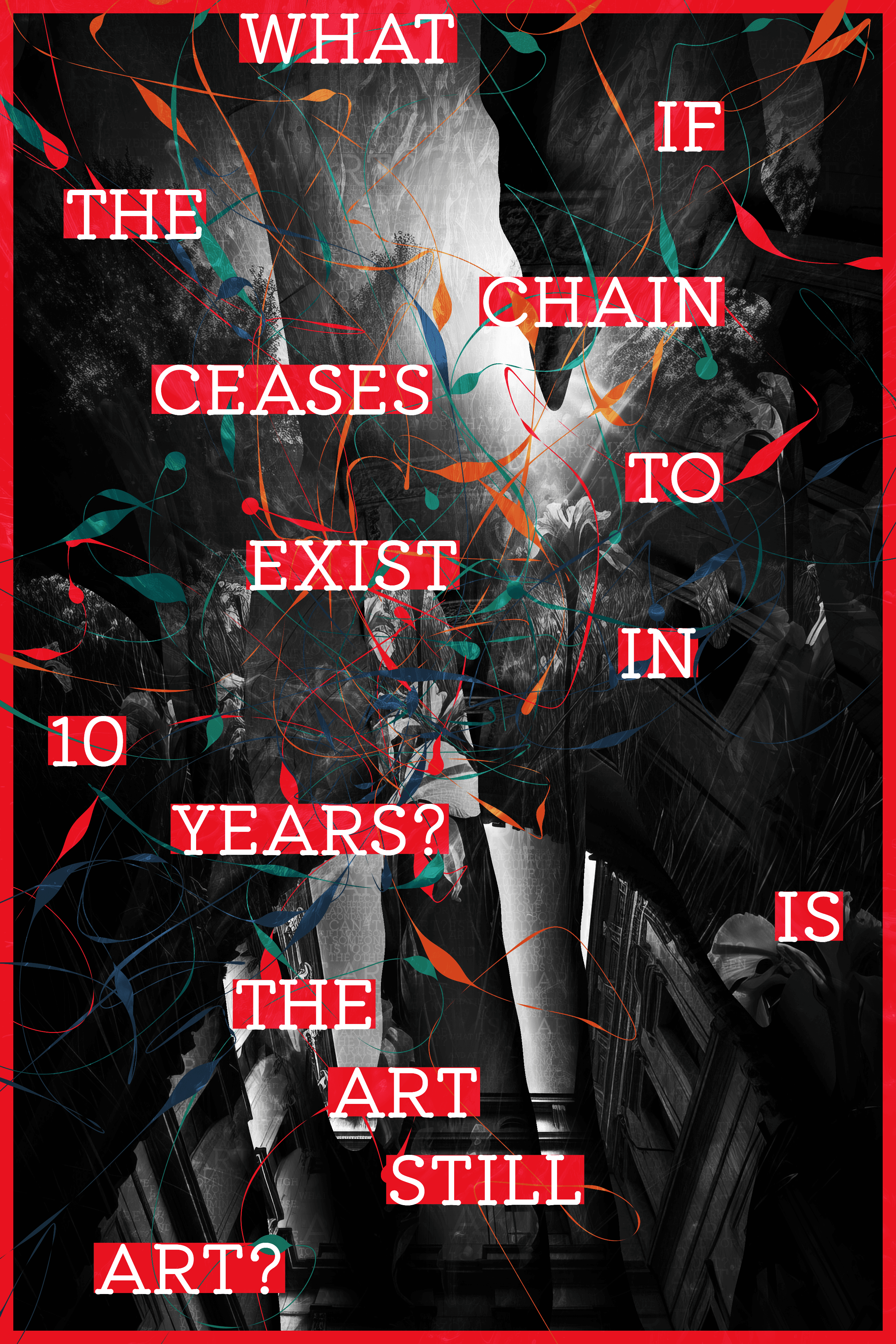 Questions around floor price, onchain-ness, financial outcome, anonymity, and more are core to the work, as is the credibility of crypto art in the midst of a bear market that's caused some to question the future of the medium.
Beyond that are bigger questions facing all artists today: the role of AI, the use of digital mediums, and the relationship between price and legitimacy. And, finally, the questions that have haunted all artists since the beginning of time: who decides if this is art? Who decides if it is valuable? Do artists have control over that? If not: "Is it art and do I care?"
"I wanted to try to do as many things 'wrong' as I could with this project. 'Wrong' is determined by what breaks all these rules that we have come up with in the web3 generative art community. Things like, oh, generative art isn't real if it includes images, or oh, if you're gonna do AI, at least they should be AI images from your own model, and then we'll respect you or all these things. So I'm trying to include as many of those things as I can. These are all experiments. Art should examine the things you are and are not allowed to do, in any context. This project began by writing down all those expectations and then dismantling them."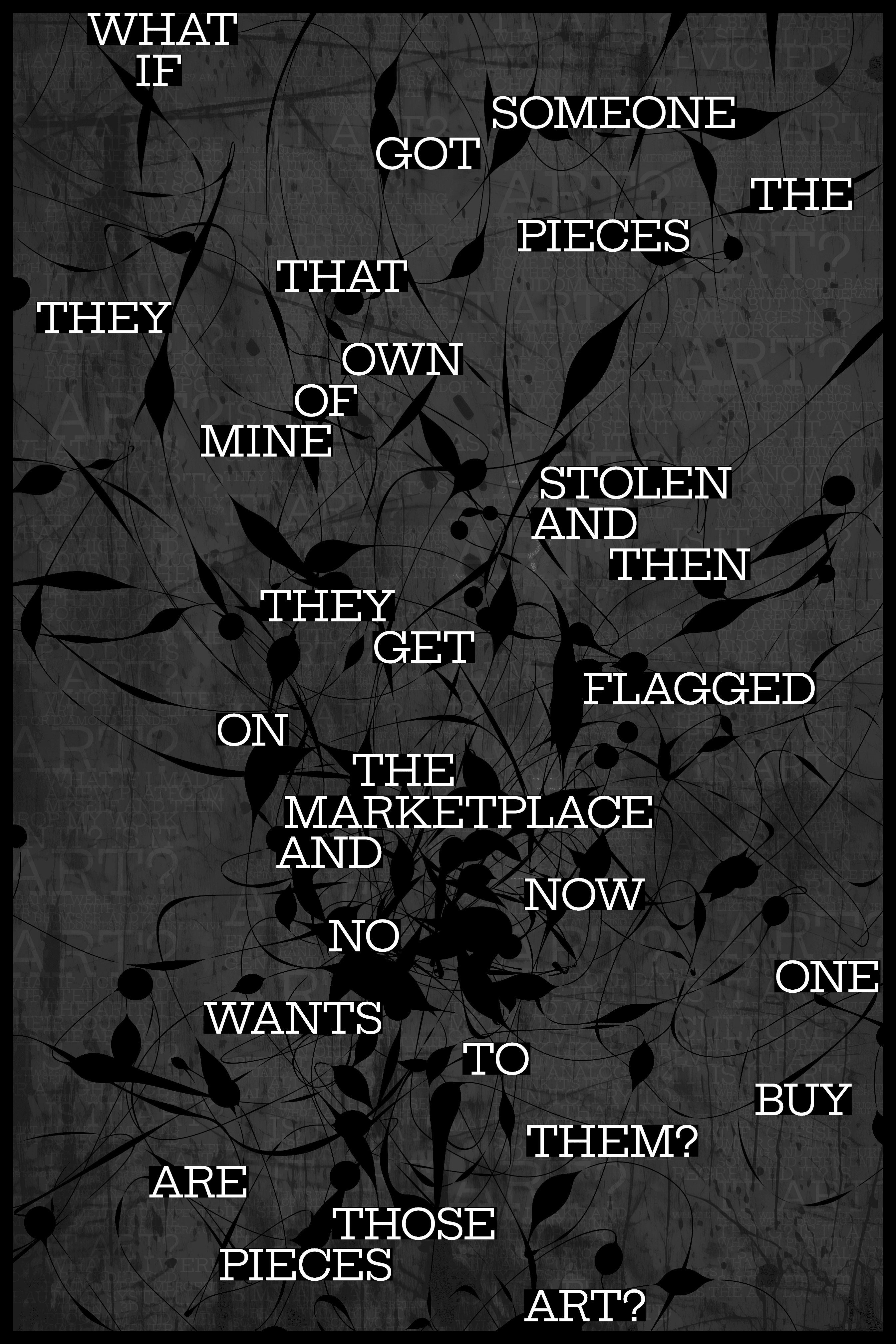 Wiederrecht's inspiration for the project came from taking a break from her usual coding practice to play with AI and explore. "Before I ever realized that what I wanted to do was to try to be subversive, I was literally just messing around with AI images for fun. I was playing around and trying to think about how I could do something different than my normal work for my next project. And in doing that, that feeling — that internal questioning – came up. It felt like, 'Oh, can I really get away with putting AI images into my artwork? What will people say? And oh, no, it's an open edition. What will people say? Oh, it's on an L2 [the project will be released on the Base layer 2 chain, as part of Onchain Summer.] What will people say? So I just kept writing out all of those things I was worried about. And then I kept writing. Well, it turns out there are so many things you can do wrong."
She continues: "A lot of it's probably quite applicable to even non crypto artists. I think all artists, we think about the same things. I've shown it to several artists, and they're all like, 'Oh, my goodness, I totally relate to every single question on your list.'"
It took time for the concept to evolve. Wiederrecht came to realize that underlying most artwork is tension about their reality that they try to hide from collectors.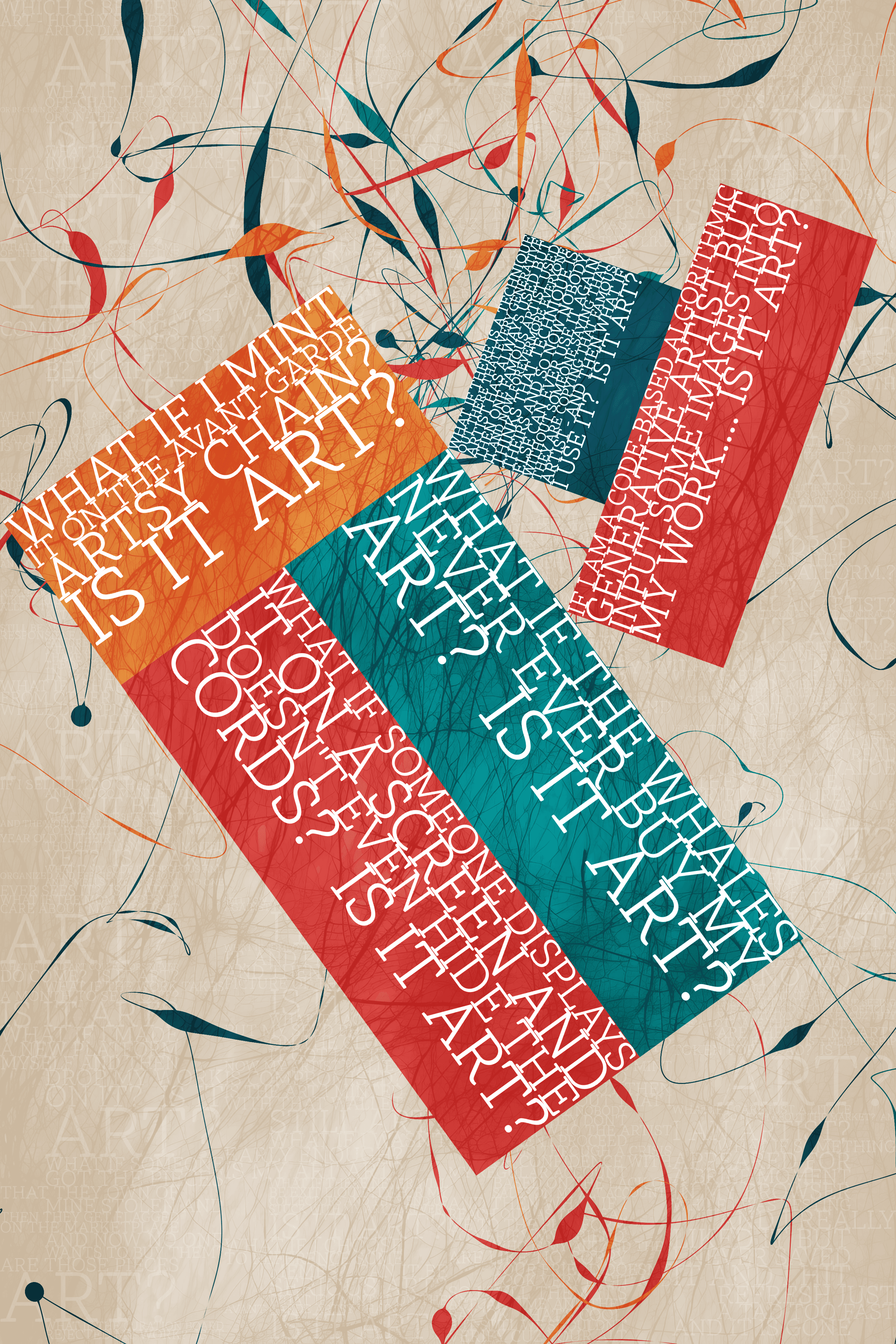 "Art in general, so often presented as being pristine. The artist often hides the agony and hard work that was required to put it out. Or to even conceptualize the thing. That isn't often in the spotlight. And I like how it is in this collection."
Fundamental to this tension is the need for legitimacy as an artist and the desire to attain credibility and financial success. "At the center of this conflict, of having to create a collection, is considering the wish of it being commercially successful. Technically, I think I'm really asking, Is it valuable? Will people still think it's valuable? What if something unexpected emerges? Will people still think it's valuable? Or what if nothing unexpected emerges?  Will people still think it's valuable?  I think it's all a question of value. And then the question is also, who decides that value? Is it the crypto traders? Is it just me - the artist? Is the value of the thing based on me and my intention? Or is the value based on what the traditional art world thinks? What if they don't care at all? There's a tension between doing stuff that you feel is good and you want to do, but also doing stuff that will please everyone else."
As an American-born Muslim living in Saudi Arabia, Wiederrecht's life and work are at the intersection of seemingly divergent cultures. Reconciling how different cultures mix and coexist, her focus with "Crypto-Native" is to examine our emerging digital art culture through both a personal and communal perspective. She's been inspired by other web3 generative artists who take a similar approach.
"I find a lot of inspiration from projects like Stevie P's "Dopamine Machines" and "FAKE IT TILL YOU MAKE IT" by Maya Man. I just really think those are crazy cool in the way they're examining a culture and I mean, mocking it, too. But at the end of the day, I'm very much inspired by the craziness of web3 culture. It's one of these cultures that I'm interested in understanding and celebrating and exploring through my art."
Find more about Wiederrecht on her website, Instagram, or Twitter profile.
⎄